Tokaj Spartan Super 22.10.2017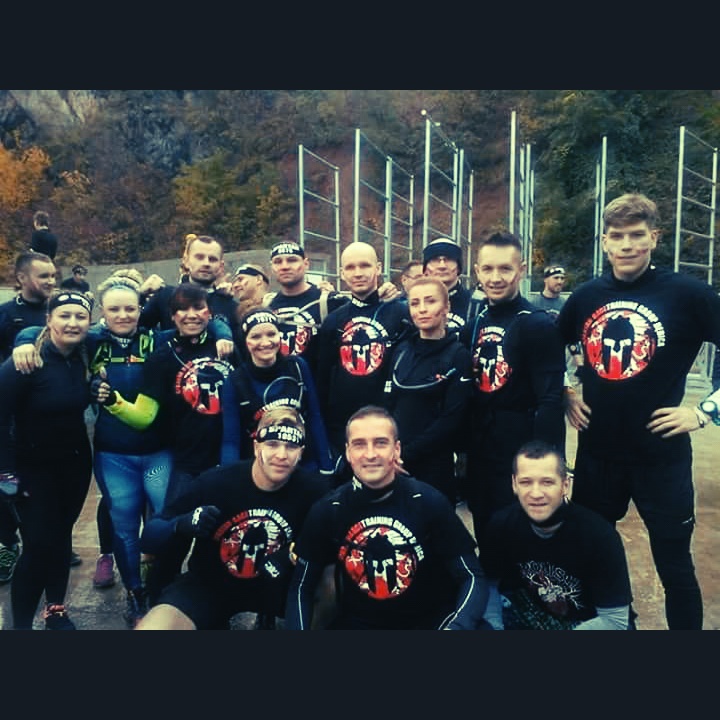 Tokaj, Tokaj ... ..oh the Tokaj !! End of season Spartan Race (report by Gruszka) - A very personal trip for me :)
Sleepless night is just the beginning. Early in the morning, still dark but we have to go. This time we go together with a larger team, column 3 vehicles. Our driver is Krzysiu our "pirate road". Among the passengers we have got 2 newbies when it comes to Spartan Race, Aga and her husband Łukasz?. The rain accompany us all the way there, but Ana Spartan (our charmer rain) convinces us that there will be beautiful and sunny weather in Tokaj (well she did not see our faces on the back: *). We arrive at the place just on time (problem with parking was the reason and late time our start with 12:30 wave). Probably just in time because there is no time for thinking and debating just go and run!
Before I tell about the race sorry Ana, but some private matters, I must explain sth :). Let's back in time more than two months ago when during another race Spartan Race Super in Valčianska Valley (Snowland), Slovakia I was injured, fracture of protuberance elbow which led to the resignation from further competition. Emotions then is not irrelevant now, surgery, convalescence and rehabilitation of course. But I knew one thing! I will not finish the season without Trifecta! Concerns and changes the decision were many but I knew that I had to at least try, even if I had to get off the route because of health, which is the most important.
I'm going back to Tokaj. Ana was right, the weather was good, our start of wave was one of the last one and unfortunately it was her disadvantage. Run begins between the streets of Tokaj, a flat area then we enter the wooded mountainous areas. So much mud we have never seen probably, shoes are very important in this area if anyone doesn't already know. I'm running my own race, knowing that I will have do a lot burpees in due to the injury. Anka Spartanka run in front but I'm not worried about her because she has a companion, of course, Krzychu :) she will not be lonely. I quickly meet friends on the route from SRTG Debica and we are running in this group to the end, Benia, Paulina, and Mateusz who joins us a little time later. It begins: conversations, reflections, jokes and helping themself in some obstacles. I must admit that their help with all the obstacles with walls was priceless for me especially since I could not afford any mistake. There wasn't an option.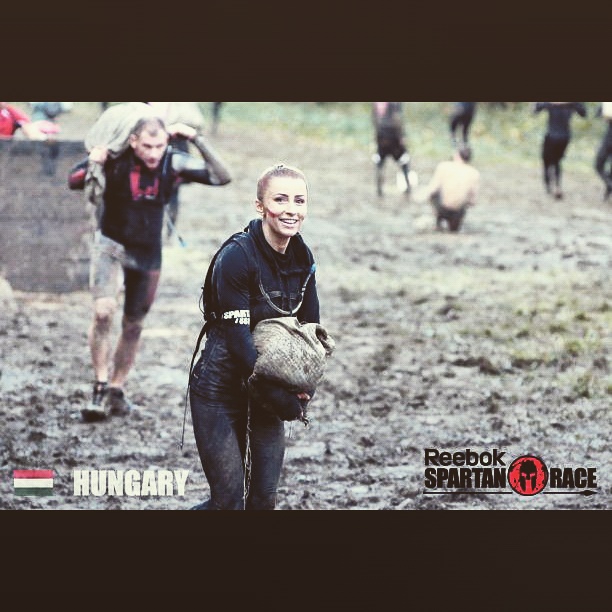 Areas are beautiful, good grapes, mud spa, swimming in a mountain lake - almost like a vacation - hehehe. But back to reality, we almost reach the finish line, with all the sounds coming to us, the dusk and the cold that really now we start to feel and we can't go further only just wait and wait and wait (This is Sparta we could say!!!). This distaste at the end of the race, no group photo at the end and we only desire to return to the hotel to take a bathe and get warm. Yes to the hotel! Because we could not miss the graduation party of this season in the center of Tokaj and tasting of local wines. But that's another story :) Trifekta conquered and it counts till today?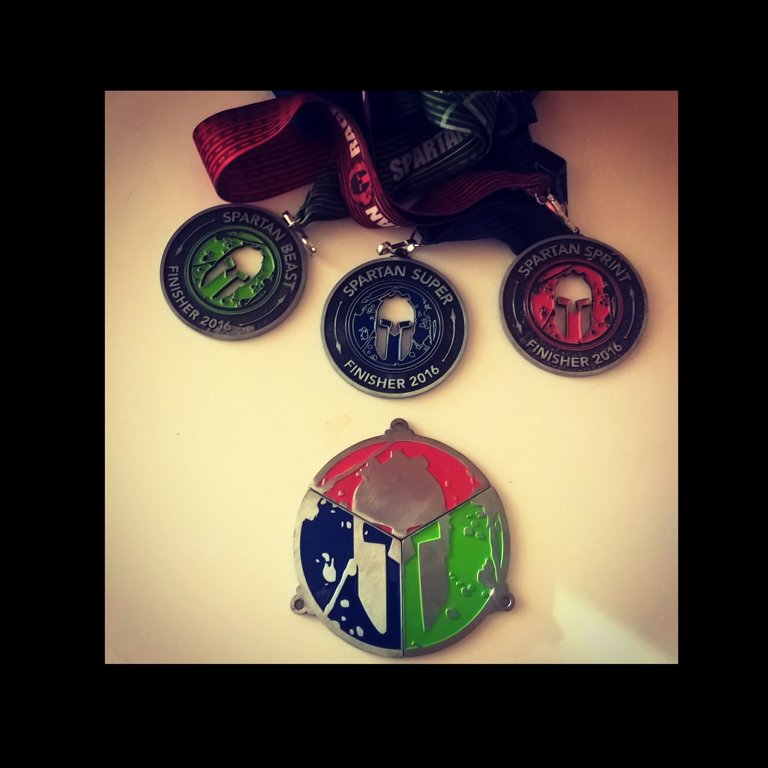 Remembered texts after the race:
How was it? Will you do it again? – Anka asked our newbies
Can we not talk about it today!? - Łukasz answered
and added:
Do not talk to me today! (to his wife, Aga) – Łukasz said
Tokaj remembered and what was unpleasant will go into oblivion.
Aroooo !!!