27 Jan, 2017,
No comments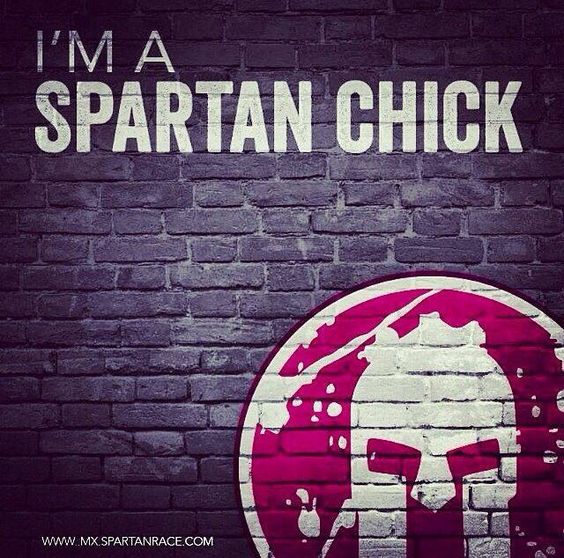 Women of Sparta as a little girl has been very strictly brought up. Practiced physical fitness, dancing and singing. The ideal woman according to those beliefs was a woman athletic and healthy. The requirement of efficiency obliged to regular exercise and before the militarization of the Spartan women also took part in athletic competitions. It is interesting that in the absence of their husbands, which is actually all the time they were reliant on each other and need to cope with various situations was on the agenda. What this go? We know many of them do not come back from the battlefield, and then the women became heirs and estates were the main decision-making and a great influence on affairs of state. It was said - "Spartan Women have a greater impact on the state than their husbands on their own farm."
The history of history and the facts are these:
September 11, 2015 was established in Debica group SRTG - Spartan Race Training Group. The group aims to prepare for the run with obstacles, not only physically but also mentally. If no one had ever had to deal with this type of physical activity may be scared. It is known fear of the unknown - understand?
Going into this group a million thoughts came along with us. We have more than 30 years, we are efficient, something also go to gym ;-) but to just run and have to something to climb / crawl / climb it ohoho.

"In my head I repaeted - Ratajos (so to call me ;-) you are afraid of mud, come on? Don't be pussy ?! In m"It was probably the best motivation I do not know if more time was to show" them "that I can do it or in spite of the fear of the new I shall cross your comfort zone. Both the Head & Shoulders has created a blend that thanks to its wonderful properties wound the me to come for training.

The truth is ... In the world of sports such major violin playing Testosterone, not that I have anything against (Marta remember this guy from Krynica the wall ??? almost wall I ran to a look up close ;-), but we like even if it is conserved balance - hormonal balance in the environment is essential. This was another incentive for us - women in training. Many of them we knew the club because it was easier for us from contacting. Gradually they looked in another girls which definitely make atmosphere lighter and it was a rather extreme form fun than the soldiers' drill-without pressure, without pressure.
Women have is something that alleviates the conflict, which gives incentive to other women or men for applying on training. Each of us is different, a great variety of characters, passion, ways of everyday life. Looking so sometimes on the side of not, those are our Spartan what I see ...
The women seemingly so ordinary? None of the big carriers there biceps, normal (a bad word-because what is normality?) Every day blend into the everyday perform their classes, work, deal with the education of children, but the house every Friday at 18:00 with a group SRTG Debica and according to their abilities overcome barriers to your own body and mind.
Spartan strength and determination, which is born from the commitment, tempers the spirit to "fight the obstacles." If you expect the bullshit me, and after me a lot to expect ;-), but certainly not that tell you a tale like this workout is cleanly, nice and pink. Is not!!!
It is hard work at which you sweat, turles new leggings, you will pant with exhaustion as after a hard night but my friend - came spartanka despite all these drawbacks is such an amazing feeling, I do not know what to call it. Hmm. I describe it as ... Imagine your everyday life, the same steps in the morning you go to work you are there 8 hours (not all of us, work is a passion), mostly sitting behind the desk, then shopping, take your child from school / daycare, etc. sometimes called. Free time you manage to "escape" out with friends or work with Chodakowska however, this is often the same pattern - boring reality in which you tell yourself that "you do not have time" for training to develop passion ... And suddenly you get the opportunity to train for free with people so different that sometimes it's funny no way for what could combine for example. Information from kindergarten? The joint training course !!!

The feeling after a workout when your body with endorphins explosion like fireworks bursting at the four corners of the world and the wide smile (we women have an unearthly ;-) when the flashback filtering course of events, their struggle for another centimeter on the line, the next step with a sack on his back and traditionally "high five" from the rest of the team in front of a group selfie ;-)

Women soften manners, bring positive energy and good mood for the team. And what's important support each other on the way to crossing the comfort zone.

SRTG Debica group that its large turnout in training also owes us spartan chicks.
I interview with a few of them (unfortunately we are not able to reach every ;-). I present to you the outline and the genesis of their adventures with SRTG DĘBICA.

Jola on a daily coach in Spiders Training Team Debica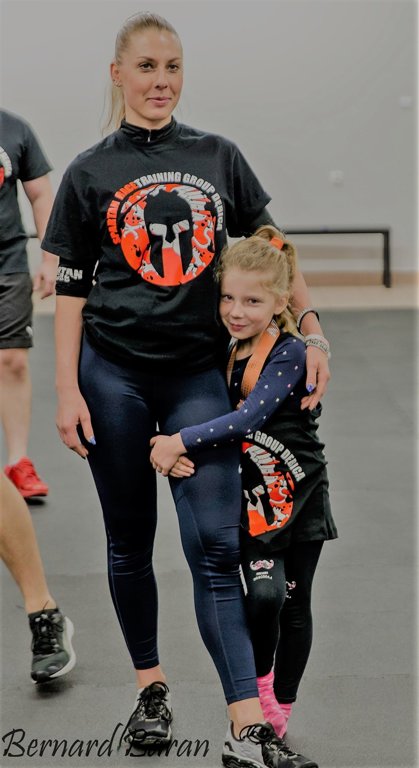 ... "Why SRTG Debica? I became a part of it after the first participation in the Spartan Race in 2015 when it assumed together with Seba group to be able to continue training and prepare for the next event. Challenges, adrenaline and challenge oneself is what excited me most during gear "
Bernadette - kindergarten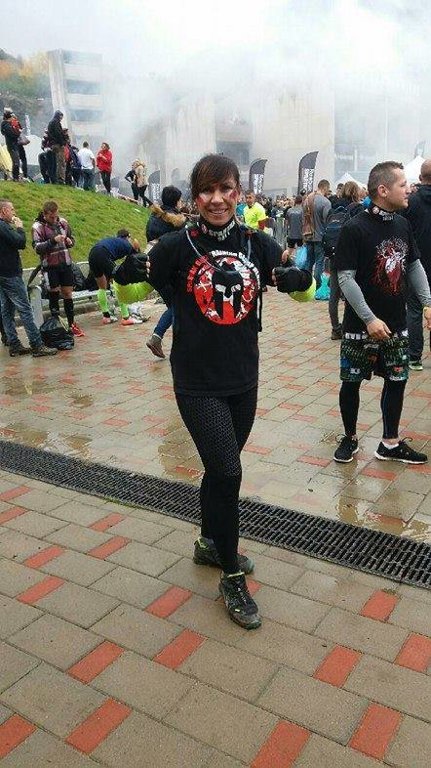 ... "Adventure SRTG Debica, began over a year ago. Why? The woman, 40+ something hard to find a place, it seems that life is over, "dying" but this does NOT need to be and is not. I am a living example of a well-started stage of my 'second' life full of passion, people known and to motivate action ... Nobody asks how old are you? We are all "equal" and not feel at all that I am one of the oldest Spartan chick. ..we are like FAMILY. I work in a nursery where I help the children with the upbringing of new generations, wonderful and wise. The motivation are my people ... "
Agnieszka - mum of 3 years Marysia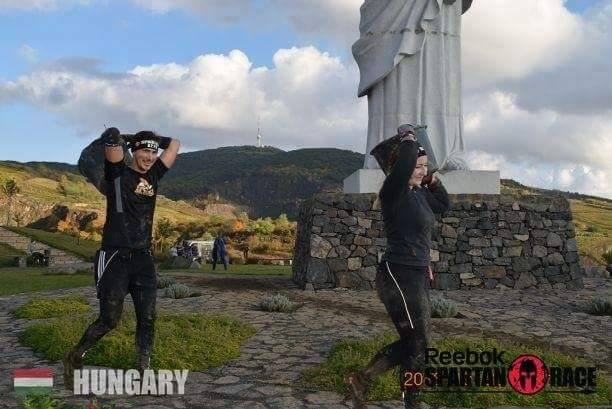 ... "The training of SRTG Debica persuaded me Sebastian and Anka Spartanka. At the beginning I had a problem with it, I can not do that these obstacles overcome me and not vice versa, but with a workout in the training was getting better, and the atmosphere in the group and the number of positive freaks all the more to me spoke not to resign but to fight for yourself, your health and your daughter transmit the principles and the desire to fight to overcome obstacles in everyday life. I feel good there and thought that during the competition is close and help the more fills me with pride that trains them ... aroo "

Edyta -recepcjonistka at the fitness club / insurance agent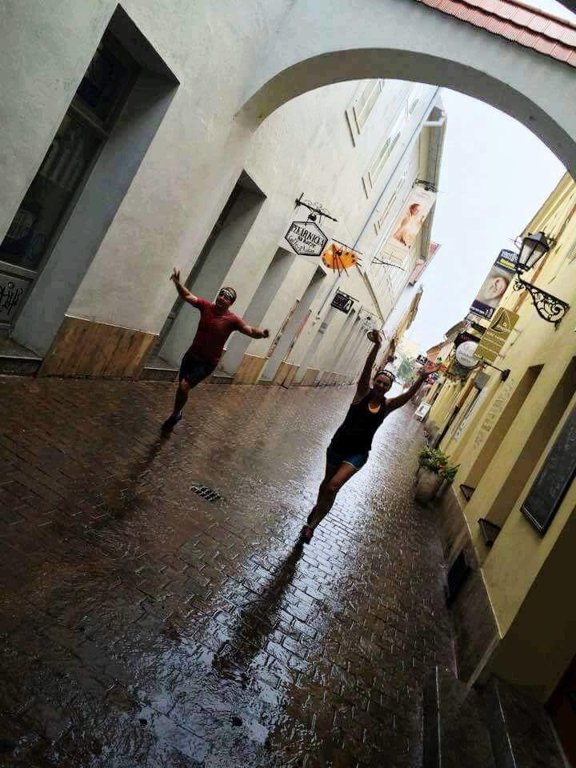 "... Running started with coercion, for weight reduction, health and what turned out over time, in particular, for the pleasure and sense of freedom. I remember the moment when I started to run through the woods, the fear that I'll get hurt running down the hill or a huge shortness of breath when you ran up at its peak, and again quickly convinced that once again fall in love - in running, and Spartan Race induced in me strong emotions and adrenaline, which still did not know. It is kind of addiction competition from achieving the objective and the satisfaction! .. "

Iwona - physiotherapist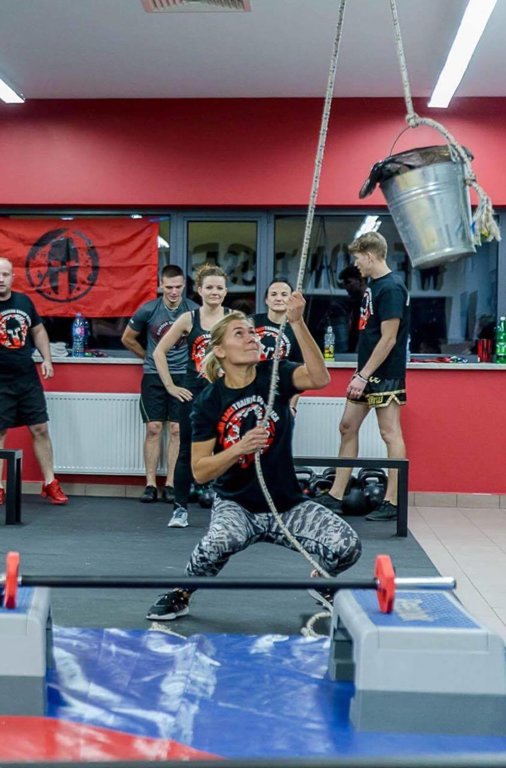 "... Training with SRTG encouraged me to this activity mainly because they are on the outside and every time is a great unknown about the area, location and type of challenges. I caught the bug. When the group has developed what was cool when I met Bartek. It's fun because the merged our passion together also cheer yourself in competitions and mutually give themselves support. There are obstacles that make me overcome and this is my motivation, and every time I choose a different goal to achieve for specific occupations. We must take the first step and exit from the zone comfort and the fact that classes are out and various positive people taking part in training also deepens the relationship and encourages joint outputs in private life. in SRTG Debica feel comfortable with what is probably a fairly important element of belonging to any group of people with passion ... "

Nothing more nothing less right? And these are only a few examples from our group (the rest is embarrassing and are uncomfortable giving interviews) showing a number of common reasons to attend training SRTG. Women such a delicate creature, is not it ?? Who would have thought that the desire of adrenaline, competition or simply in this way do reset, reset emotions that from Monday to Friday on our body wreaking havoc primarily as muscle tension, to whom we give vent to your workout. (Do you think that after what we wear this bag of sand or perform a series of burpees? ... And so also to our guys is then not reprimanded how these emotions in us too much, in order to exceed the limits of our bodies (for each other ) - as well all know the sacrifices which is capable of the female body, which transformed and pain to which no one has to face.
Women - poor sex ??? And you want to bet with us that there ?? To see this we invite you to join training in preparation for racing with obstacles with a group SRTG Debica and groups SRTG in Poland - www.spartanrace.pl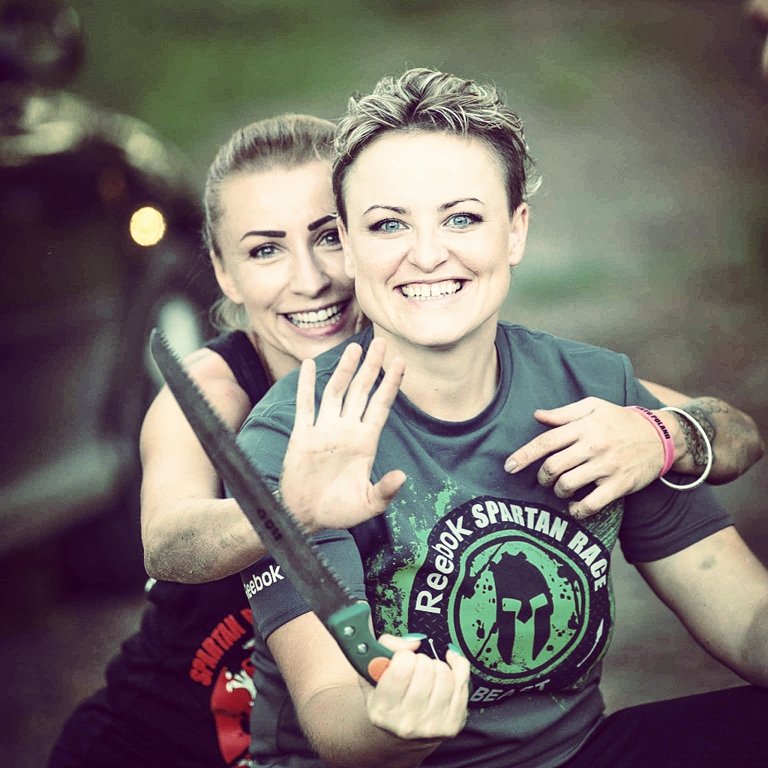 Personally, I would like more couples to participate because you need to tell sth your grandchildren at bedtime. In this case, Marysia probably follow in the footsteps of their parents soon and hopefully will stand at the forefront of SR Elite Kids you with all our hearts we wish her. or tables, if necessary.